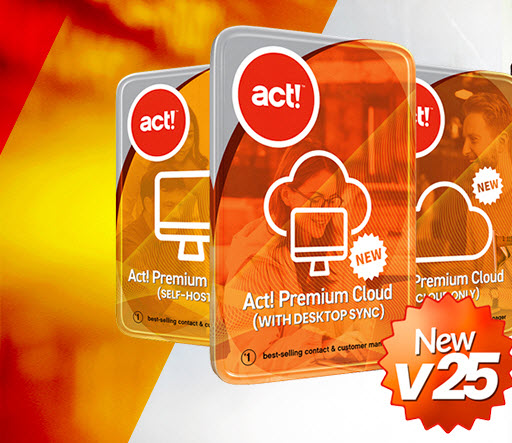 Act! v25 Premium Desktop is now available. Aimed at boosting business effectiveness, Act! v25 introduces an advanced dashboard builder and new SMS text messaging capabilities.
Now you can easily create new analytic dashboards to gain insights into your Act! data. This enables you to visualize more of your data by utilizing multiple queries, and retrieving data more quickly. The end result is that you can monitor your business performance, react to changing business conditions and respond with better decision making.
This release contains new SMS4Act! text messaging capabilities. Now you can send ad-hoc text messages to customers anywhere in the world. Messages can be personalized with contact or activity information, which can be saved as templates for future use. Texts and replies are automatically recorded in Contact or Group History records.
To top it off, enhancements have been made to Act! Marketing Automation and Act! Companion mobile App for more intuitive and end user friendly capabilities.