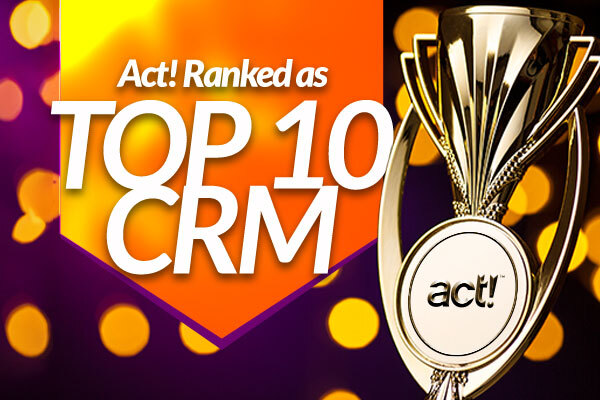 Starting the year out right, Act! makes SoftwareWorld list of top rated Online CRM Software in 2023.
Here is what they said:
About Act!: Act! Combines the capabilities of CRM with marketing automation into its single platform. The software is simple to use. And it powers millions of small and mid-size businesses to enhance their CRM operations. From tracking opportunities to executing personalized campaigns to creating automated, customizable workflows to generating valuable insights, Act! Helps you win more deals. Since this CRM software is available in both on premise and cloud deployment options, you can opt for the one that best suits your business requirements.
Here is what we have to say: Act! scored 97/100! What you really need to pay attention to is just how good the price point of Act! is versus the competitors and Act! lets you deploy in whatever fashion is best for your users. Some want it installed locally, some want web, some want on their phones. With Act! each user can access the database the way they want to.
If you would like to learn more about the top 10 ranking click here.