Act! CRM Classic represents one of the best values for today's deployments!
What is Act! CRM Classic
Act! CRM Classic is a software licensing and delivery model in which software is licensed on a subscription basis and is centrally hosted. Act! CRM Classic is based on a multitenant architecture. A single 64 bit architecture is used for all customers (tenants).
aDVANTAGES
Act! CRM Classic SaaS can be accessed from wherever you are in the world at any time. All you need in an Internet connection and web browser. It allows faster access, faster deployment and faster update roll outs. There in no software to install. Three tiers are available to choose from.
Things to consider
There is no synchronization option – In other words no offline capability. Certain capabilities are only available in the Expert Tier – things like Advanced Queries and adding new fields.
ACT! CRM Classic –
Cloud-based Act! CRM Classic helps you build lasting relationships, close deals faster, and make informed business decisions. Use Act! Marketing Automation to optimize all the ways you communicate with prospects and customers to maximize engagement and drive business growth!
SAAS Product. Software is in the cloud, nothing installed on your desktop. Existing Act! databases can be uploaded.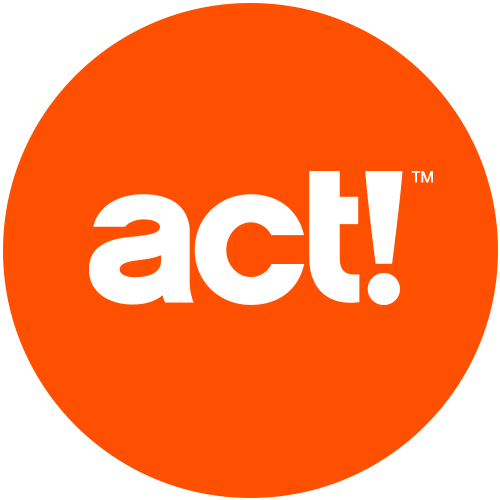 Act! CRM Classic – Standard
Our best value!
Full Featured CRM + eMarketing. Perfect for fast growing businesses. Purchase today!
$30/mo.
USD/User/Mo
(Billed Annually)
Relationship & Task Management
Opportunity Management
Email Template Library & HTML Editor
Office & Google Integration
Dynamic Groups
Dashboards & Analytics
Team Management
Marketing Automation (optional)
Digital + Phone Support
4Gb Cloud Storage
10,000 Emails/mo.
Act! CRM Classic – Expert
Take your business to the next level.
$45/mo.
USD/User/Mo
(Billed Annually)
Everything in Standard, plus:
Advanced Sales Pipeline Management
Custom Sales KPIs
Custom Dashboards & Analytics
Advanced Customization
Custom Queries
Marketing Automation (optional)
6Gb Cloud Storage
25,000 Emails/mo.
Digital + Phone+ Priority Queuing
Support
Reason for Inquiry
Please select the purpose for your request.
Request A Demo
Go ahead and give it a try! If you decide you like it you can do your purchase right from within the product.
Sales Inquiry
As with all things new, this may take some discussion to make sure this is the right solution for you.
Support
We recommend you contact us for some guidance prior to uploading your actual database. We want to make sure your database is cleaned up and your custom fields are handled. contact us