it's all about deployment options!
Act! CRM
SAAS
What's new in Act! version 22? A brand new completely online option offered by Act!, there is no software to install or maintain.
act! Premium
Act! Premium can be installed on your own servers in a network configuration, or enabled with browser access to your own servers. This option also allows you to set up synchronization users and add Marketing Automation.
Subscribe to Act! Premium Now!
Act! Hosted
Act! Premium can be hosted by a third party hosting provider. Since Act!'s move to SAAS, they will no longer be offering hosting to any new users. That's OK, third party vendors have been around for a long time offering safe and secure hosting with access via your browser or a synchronization database. Marketing Automation can also be added to your configuration.
Subscribe to Act! Premium Hosted Now!
What's new in Act! version 22?
an abundance of choices
There is no other vendor who offers the breadth of deployment options like Act! does. You can truly deploy the software in the way that makes the most sense for your organization. Access via a browser, put it on your desktop, get to it via your phone or tablet – let's have a conversation about how your staff needs to operate and the pros and cons of each implementation method. That way you can be assured you are making the right choice for you!
Book an Appointment Time With Us
Personalized Home Screen
Modernized Look and Feel
Your Most Important Information Displayed
Quick Action Buttons
Powerful Search
Complete Relationship Details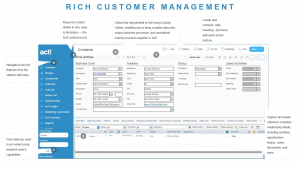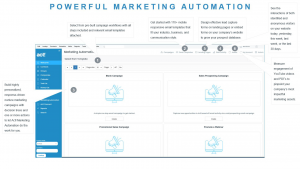 6 Pre built Campaign Workflows
Simple 1 Step Email Campaign
170 Get Started Email Templates
Lead Capture Forms and Asset Tracking
Graphical Act! Insights Dashboard
Real Time Metrics
Ability to Personalize for your Requirements